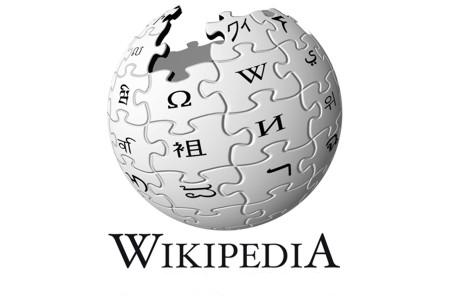 German Wikipadia page
Biography Jörg Dewald / JD Wood
Musician, Singer/Songwriter and producer

JD Wood/Jörg Dewald, born in 1966 learned to play the piano at the age of 5 but he had a strong interest for the drums too which he learned self educating. At the age of 10 he started learning the trumpet.

After finishing an education as an electronics technician and after his time at the german army his wish growed to be a professional musican and music producer. JD Wood worked with David Garrett, Vanessa-Mae, Melanie Thornton, Kim Sanders, Jam & Spoon, Erasure, Ralph Siegel, Gil Ofarim, Magic Affair, Sabrina Setlur, Ayman und Talla 2XLC and many more.

In October 1990 he started building his first studio which was opened in the beginning of 1991. This has been the time where his career as producer started too. His studio's name has been "Sound Everest" ands should be a rental studio first.
From 1993 – 1996 JD Wood (Jörg Dewald) produced and engineered for the project "Men Behind" together with Karsten Brandt and Peter Aleksander (Superstar Recordings). 1994 as a team they received a golden record for the remix of the song "When do I get to sing my way" by "Sparks".

From 1998 – 2002 JD Wood produced with the team of Cyborg DMP GmbH

2002 he started a new challenge of production and songwriting with Bernd Breiter, now known as the CEO of Big City Beats, responsible for the "World Club Dome" Events world wide.

From 2005 Jörg Dewald is responsible for the composing and music producing of almost every radio and video commercial of Big City Beats, so for every first song on each of their compilations.

Working with several agencies JD Wood now is experienced in sound design, composition and songwriting, so as he is producing all projects in his own studio.

Jörg Dewald reveived the award songwriter of the year 2008 in Chicago and in 2022 the Vegas Movie Award as composer of the Space Table Symphony.

Apart from all studio productions he is a live keyboardist and singer booked from different bands in Germany since 1995.
Jörg Dewald / JD Wood
1994 – golden record – Men Behind – When Do I Get to Sing My Way – Sparks
1995 – #17 Belgischen Charts, 15 weeks – Nina – Until all your dreams come true
1997 – TOP 100 German Singlecharts – Tongue Forest feat. LaMont Humphrey – And you got the f… nerve to call me coloured
2002 – TOP 100 German Charts Talla 2XLC – Come with me
2002 – TOP 100 German Charts Talla 2XLC – World in my eyes
2004 – #4 (Austria Charts, 8 weeks) & #18 (Schweizer Hitparade, 3 weeks) Magic Affair – Fly Away (La Serenissima) (DJ Yanou Cut)
2008 – award for best songwriter of the year
2009 – Semi Finalist – UK Songwriting contest – I am strong
2009 – Semi Finalist – UK Songwriting contest – Waiting for relief
2010 – Semi Finalist – Int. Songwr. Competition – God can you spare a moment
2010 – Runner up – 2010 Singer/Songwriter Award – God can you spare a moment
2011 – TOP 5 – Song of the year 2011 contest – God can you spare a moment
2011 – 3rd place – Broadjam TOP 10 Germany – Love not always
2011 – place 9 – Broadjam TOP 10 Central Europe – Love not always
2011 – Finalist – UK Songwriting contest – Like wild horses – Category "Singer/Songwriter"
2011 – Finalist – UK Songwriting contest – Like wild horses – Category "Country"
2011 – Semi-Finalist – UK Songwriting contest – Love made me blind – Category "Adult Contemporary"
2012 – #1 Amazon Download Charts JD Wood – World of Emotions
2012 – #1 bestseller Album in Pop JD Wood – World of Emotions
2012 – #3 Singer/Songwriter Contest in Frankfurt
2012 – #1 Aufsteiger des Tages Amazon JD Wood – The Greatest Christmasgift Of All
2012 – #38 – Bestseller in MP3 Pop JD Wood – The Greatest Christmasgift Of All
2012 – #16 – Musicload TOP 100 Single Charts JD Wood – The Greatest Christmasgift Of All
2012 – Semi Finalist – UK Songwriting contest – Like wild horses
2012 – Semi Finalist – UK Songwriting contest – JD Wood – World of Emotions
2012 – Autria TOP 40 – Like wild horses, gesungen vom Österreicher "Junior"
2012 – Top 40 der German Pop Charts – JD Wood – For you
2013 – #1 Aufsteiger des Tages Amazon – JD Wood – I hear your voice
2013 – Top 100 der Bestseller in Pop – JD Wood – I hear your voice
2013 – #28 der Musicload TOP 100 Single Charts JD Wood – I hear your voice
2013 – #69 European Top 100 Charts JD Wood – I hear your voice
2020 – Halbfinalist – UK Songwriting contest – JD Wood – War leaves no winners – category "Crisis"
2022 – JD Wood (Jörg Dewald) won Vegas Movie Award 2022 as composer of the Space Table Symphony